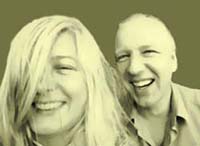 and our thoughts about diaspora.ie...?



Right now it's about seeing how many of us feel the link, keeping that sense of connectivity, and finding out where we've all got to!



the future...?



It all depends on how much interest diaspora.ie gets. Maybe a place where friends and families can share the news, or possibly something completely different?
(If you've joined we'll let you know when something happens)



All the best, Bernadette and Mick



PS: and a quick thank you to our web host providers Blacknight - great service and an honest smile.