is simply a great musical talent and a star to be proud of in our Irish diaspora.
Her exquisite voice and captivating music take you on a journey that is both elegant and inspiring, and her Irish traditional sounds, combined with a subtle classical edge, leave you in no doubt that you're experiencing an enchanting moment.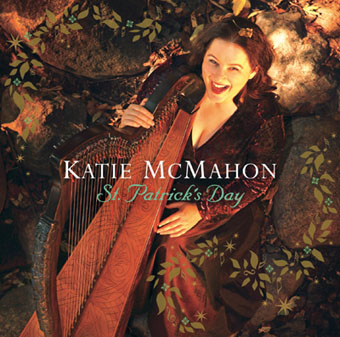 Katie's latest album, St Patricks Day, is a celebration of St. Patrick, springtime and all things Irish. We found a review online that sums it up…
"This stunningly woven tapestry of music conjures up memories of many visits to Ireland. To hear English and Gaelic sung so beautifully to traditional and original tunes is breathtaking. The delightful arrangements serve only to underline the performances whilst they manage to captivate and transport the listener to a very special place. With St Patrick's Day Katie McMahon has delivered an enticing collection of music and musical artistry."
…and to get you in the mood here's a live recording of one of the musical tracks taken during a show in her home city, Minneapolis.
Keep on rockin' Katie we say!