We received the following message out of the blue last Thursday, and it prompted me to write to the author as it brought my thoughts back to an age old question 'if I am of Irish descent and I have a strong sense of my Irishness why can't it be acknowledged in a more formal way?'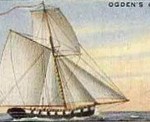 Extracts from the letter we received:
My name is Ryan McNelis and I am an American of Irish descent. I have over 40 million fellow Irish Americans, many of whom share my predicament. You see, I wish to have my birth registered in the Foreign Births Register so that I can become an Irish citizen. While I have no less than 4 (and probably 5) great grandparents who were born in Ireland, I unfortunately have no grandparents born in Ireland and do not qualify under current law.
I urge Ireland to change its citizenship by descent laws to enable people like me to become dual citizens of Ireland. I know many other Irish-Americans lament the fact they are denied the chance to become part of the Irish community.
Reasons to allow us to be citizens:
Allowing us to become dual citizens means we will spend more money in Ireland.
Many of us, including me, would like to consider retiring to Ireland, where we would collect American Social Security payments and serve as a net influx of funds to our new homeland.
There is no burden on Irelands social programs, none of us are seeking Irish welfare.
Most Irish Americans cherish their Irish ancestry, ties to the Church, and fundamental ideals in Republican forms of government, and strongly supported Ireland's quest for independence, and should be allowed to become part of the Irish community.
Under current law, famous Irish Americans like John F. Kennedy and Edward M. Kennedy would not be eligible for citizenship. These and others have helped shape the world in a positive way – Ireland should embrace them and their Irish American brothers and sisters with open arms.
Americans have a lot of money, and we like to spend a lot of money. We are highly educated and skilled workers, and could help serve the interests of Ireland either in Ireland, or in America. Look at President Obama, without the backing of Irish American voters he would never have won the election. Irish Americans are a powerful constituency in America and empowering them with dual citizenship would give Ireland a stronger voice in America.
If someone has 2 or more Irish born great-grandparents surely they have the same percentage of Irish heritage as someone with 1 irish born grandparent? yet one can only apply for citizenship in the latter case. Why not implement a 2 great grandparent policy? After all, it is the same percentage of Irish heritage as the current implementation of the law allows for.
Please change this law and policy.
Sincerely,
Ryan McNelis
The letter also included observations about nationalities without an Irish connection who are able to apply for citizenship, and how this engendered a feeling of disengagement by Irish Americans who are prevented from doing so. Ryan also applied some mathematical calculations to try and determine a percentage calculation of Irishness based on lines of descendency. I chose to leave this part out as we believe it should be based on the strength of ones sense of their Irish heritage, rather than who was born where and when.
Having received the letter from Ryan I wrote back to him with a few questions:
– Have you written to others.
– Are you aware of any recognition of the points made from the Irish government.
– Where in the US are you based.
– Are you representing yourself as an individual or part of an organisation.
Ryans response:
"Yes, I have been sending this to others, have sent it I think to every member of the Irish Parliament, and have gotten a few replies. I am not a member of any group, just myself, my family, and other similarly situated Irish Americans that would like to have the ability to become citizens.
Greece and Israel allow for citizenship through ancestry without regard to generational time limits, Ireland should do the same. It'd give Ireland a stronger voice in the world and greater access to other markets. It's good for everyone and Ireland should seriously consider such a change.
I live in Rhode Island, the smallest state in the union, south of Boston, and east of New York City.
The entire greater Boston area is rich in Irish culture, home to the Kennedys, and incorporates Irish names into towns, streets, and sports teams. I am a law student, and will graduate and be admitted to the bar to practice law within one year.
I could polish up a better letter with more insight, but this was sent just to get the basic premise out and talked about. This is an issue I would love to see addressed and resolved. I visited Ireland once and would love to return on an Irish passport next time."
---
Some will say nothing new here, its been a topic for discussion over the years, but I think there's a couple of interesting aspects:
Ryan is a young man, 3rd generation Irish, who feels the drive to get the discussion going again, and
He's raising this not when Ireland is in the middle of a boom, but in a recession.
My thoughts are along the lines that here we have someone who is future America stating his personal affection for Ireland. Someone who might not be recognised for this in Ireland itself unless he actually stands up and says so. Someone who still feels the Irish influences on his life probably stemming back to the late 1800s early 1900s. On top of that, given that Ireland is currently in economic difficulty, there is no apparent desire to capitalise on Ireland as a state. The emphasis seems to be more on joint benefit and the possible advantages of allowing dual citizenship for Irish americans.
Putting political agendas to one side, I hope we will see a renewed debate on this one. The Irish Government is currently initiating a global strategy to engage more deeply with the diaspora, and Irish American citizenship will we hope be part of the discussions.
Minister Michael Martin emphasised that the initiative forms part of a wider strategy of deeper Government engagement, and is intended to complement the Ireland-United States Strategic Review launched by the Taoiseach in New York on March 15th earlier this year.
You can get some information about the Global Irish Economic Forum here, and I will write more on 'Irishness' in another post.
Right now though let's dwell on life from Ryans perspective.