I found the Irish Canadian Club of Windsor last week and there's something about it that just deserves some credit.
The club is open to everyone who would like to share in and explore Irish culture, and they have in season meet-ups on the last Friday of the month, usually with Irish-related lessons followed by a family Céilí. The youngsters are definitely in the thick of it, and all in all the place looks very warm and friendly.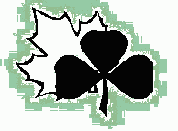 Deirdre, Jane, and Kate run the club (well done to them) and are sure to make you welcome. They've definitely got that spirit about them that helps keep Irish culture flourishing.
If you join as a member they'll also keep you updated on club activities and other Irish related events around the area.
So, if you're feeling sociable and fancy some family orientated fun, you should definitely be planning a visit to Ottawa Street.
Here's their website where you can get the details, and see for yourself what this great little club is all about.
Windsor (Rose City) is the southernmost city in Canada, and lies at the western end of the Quebec – Windsor Corridor in Southern Ontario. The Irish make up just over 13% of the population so there's approximately 28,000 Irish and Irish descent – that's more than twice the size of Killarney!