"Get The Irish Home For Christmas 2010 Without Fear…"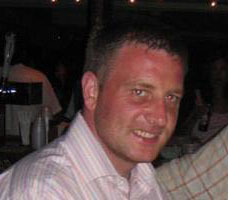 Steve MacSweeney, originally from Tralee and now living in New York, has started a Facebook page in support of the undocumented Irish in the US. Steve has been actively involved in lobbying and his mission statement on FB reads:
'My Goal is to stand up and let our voices be heard on immigration and how it effects many great Irish people living in the US who came for a better life.
I support comprehensive immigration reform.
I strongly supported the effort spearheaded by Senators John McCain and Senator Edward Kennedy RIP to achieve comprehensive immigration reform. So lets get the wheels in motion towards achieving a goal we can achieve in 2010.'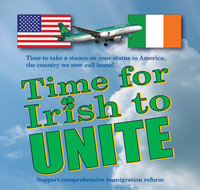 Steve's Facebook page, as of writing, has over 7500 members and growing, and there's also a good article at IrishCentral.com.
This is an important subject and it's great that Steve is helping to keep attention on it. The issue remains close to the heart of many thousands and actions like this ensure the Undocumented Irish stay on the agenda of policy makers rather than getting pushed to one side.
On Facebook? – give Steve your support.