General Election 2011 – Dublin Mid West
One argument used against emigrant voting rights is the misconception that the Irish lose interest in domestic politics when we leave.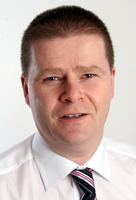 Michael Ryan is an Irish emigrant living in the UK, and he is running as an independent candidate in the Irish General Election. He left the country 15 years ago and has been travelling back to Ireland every weekend for the last three years.
Having lived abroad all his working life he shares the belief that 'the Irish Diaspora needs a voice in Irish politics in order to promote their greater involvement in helping Ireland through its current crisis'.

Michael has five key objectives in his manifesto:
Referendum to determine an appropriate strategy to tackle the Financial Crisis

Reduce the number of TDs by 25%

Make Dail pensions only payable at retirement age

Encourage emigrants to take an active part in Ireland's future by giving them the vote

Create a national volunteering scheme that enables people to improve Ireland's fortunes
His candidacy is a timely reminder that Irish emigrants are keen to reconnect with Irish politics, and it reinforces the message that the diaspora is a willing and able part of the Irish nation.
Here's his detailed Election Manifesto and if you're in the Dublin Mid-West constituency, or simply interested in what he has to say, you should have a read.
Well done to Michael for running and we wish him well on election day.
Associated articles:
The Irish Times
The Journal.ie
Update: 21/2/11 – Michael on RTE : The Frontline…