If you fancy some great Irish dance, music and song you should be thinking Cork – the 'Reel Capital' of Trad!
Pulses of Tradition features world class traditional Irish musicians and performers, and they're really turning it on for locals and visitors alike with their vibrant and captivating concerts. The show runs until the 28th of September at the Triskel Arts Centre and is one to catch if you get an opportunity.

The outstanding dancers, singers and musicians use the stage to great effect, as they create an exhilarating journey that embraces the traditions of the past as well as the contemporary, and the imaginative use of multi-media and vivid imagery make it a very unique experience. Simply put, they're wowing their audiences!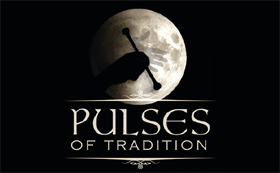 The show closes at the end of September but is back again from next April, and with Cork fast becoming the hub for trad culture this is great news for 2013. Limited dates are still available for this year and you can get tickets at Triskel Christchurch (021 427 2022) for €20.
Alternatively, the 4-star River Lee Hotel is running a culture package that includes accommodation, breakfast, 4 course dinner, tickets to the show, entry to the Glucksman Gallery, and a tour of UCC from €85pp sharing – details here, and The Cornstore is running a 'Dine and Show' special – €40pp for a 3 course dinner and ticket to the show.
Whichever way you look at it, you have to say there's something about Cork… :)