Congratulations to Quinnipiac University President Dr. John Lahey, the Lender Family, and Quinnipiac University on the creation of Ireland's Great Hunger Museum in Hamden, Connecticut.
Museam An Ghorta Mór is a brilliant and unique achievement, and with the world's largest collection of visual art, artifacts, books, and other printed documentation is justifiably destined to become the 'go to place' in the US for everyone interested in this part of Irish history.
Works by noted artists such as Robert Ballagh, Alanna O'Kelly, Brian Maguire, Hughie O'Donoghue, John Behan, Rowan Gillespie and Eamonn O'Doherty, as well as several works by James Brenan, Daniel MacDonald, James Arthur O'Connor and Jack B. Yeats are featured, and in unison with the museum programs the centre is superbly designed to educate those lucky enough to visit about the richness of Irish culture.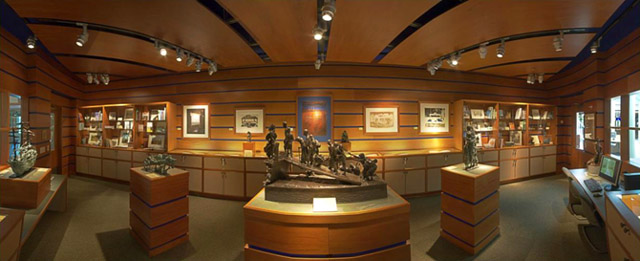 "The museum will preserve, build and present its art collection in order to stimulate reflection, inspire imagination and advance awareness of Ireland's Great Hunger and its long aftermath on both sides of the Atlantic." – President Dr. John Lahey.
Ireland's Great Hunger Museum is scheduled to open to the public on 11th October 2012, and offers a great opportunity to get to the heart of the story of an Gorta Mór.