Gabriel Byrne caused a bit of a furore this week concerning The Gathering Ireland 2013, resulting in a clarification from the Minister for Tourism, Leo Varadkar:
'Obviously the gathering isn't just about America, and it's not not even just about the diaspora. It's our biggest tourism initiative ever. What we want people to do is come to Ireland, spend some time in Ireland, spend some money in Ireland, help our economy, and have a good time'.
A redefined emphasis, with success measured by numbers, this is a few steps away from the original concept. We thought we'd do some backtracking:
At the Global Irish Forum in Farmleigh, September 2009, the following was proposed:
Develop 'Come Home' campaign with Tourism Ireland to encourage those among the 70 million global Irish community to holiday in Ireland.
Build tourism opportunities by improving access to genealogical records and developing 'trace your ancestors' packages.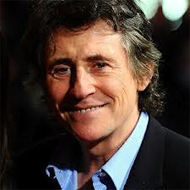 The forum had an economic bias, but the message was clear – it's about the relationship. The Gathering was aimed squarely at the diaspora, and it offered those who visit the opportunity to experience a meaningful connection. It set the expectation.
Gabriel Byrne's words capture the sentiment:
"There's nothing binds people together more than a shared sense of where we come from. The diaspora have a very powerful spiritual connection to the island of Ireland and one of the most sacred things you can do is look for your roots"
So, what does the change mean? First off we'd like to say that anyone holidaying in Ireland next year is likely to have a great time. The range of festivals, cultural events, and everything in between means you'll go home with a smile.
If however you have an Irish link, it's your first visit, and you want to make a connection, you should do some groundwork. The Gathering website lists family clan events, genealogy and heritage trails, and other similar activities. It's a case of seeking what you're looking for.
One we particularly recommend you keep an eye on is Ireland Reaching Out.
Ireland Reaching Out goes beyond 2013.
Getting back to Gabriel Byrne, he's right – more can be done to nurture the relationship. One of the difficulties is that politics is transient, and we need a long term diaspora strategy. From a government perspective The Gathering is now primarily a tourism initiative, not a diaspora one, and therein lies the confusion.
On a lighter note, if you fancy a quirky moment in 2013, you'll have to come to Cork, for this :)