President Obama arrived late for the G8 summit in Fermanagh, Northern Ireland, today following a flat tyre on route to the prestigeous country location.
The secret service were fast to respond however and saw it as an opportunity to increase security. In line with operation 'undercover culchies' they quickly disguised the vehicle to blend in with its rural surroundings.
The officer in charge stated that the new look ensured no potential threats would be able to identify the presidential transport, and that the initiative shown by the agents was fully compliant with their latest security strategy.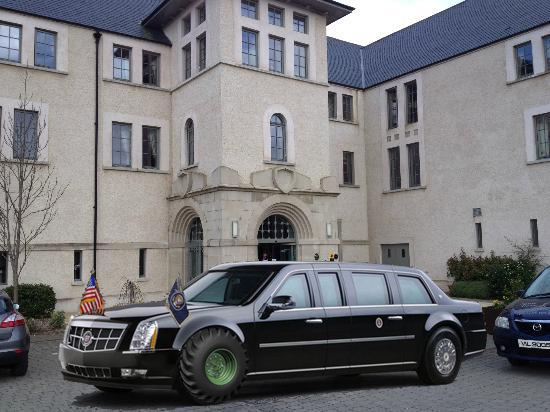 "No one will even know we're here" he advised.
;)